I've finished another from the Cheeseblarg Takes Manhattan series just last night and started on the last planned piece. Here it is. And remember, Cheeseblarg Merchandise makes great Holiday Gifts!



Narwhal of Liberty by cheeseblarg
Posters for sale on Zazzle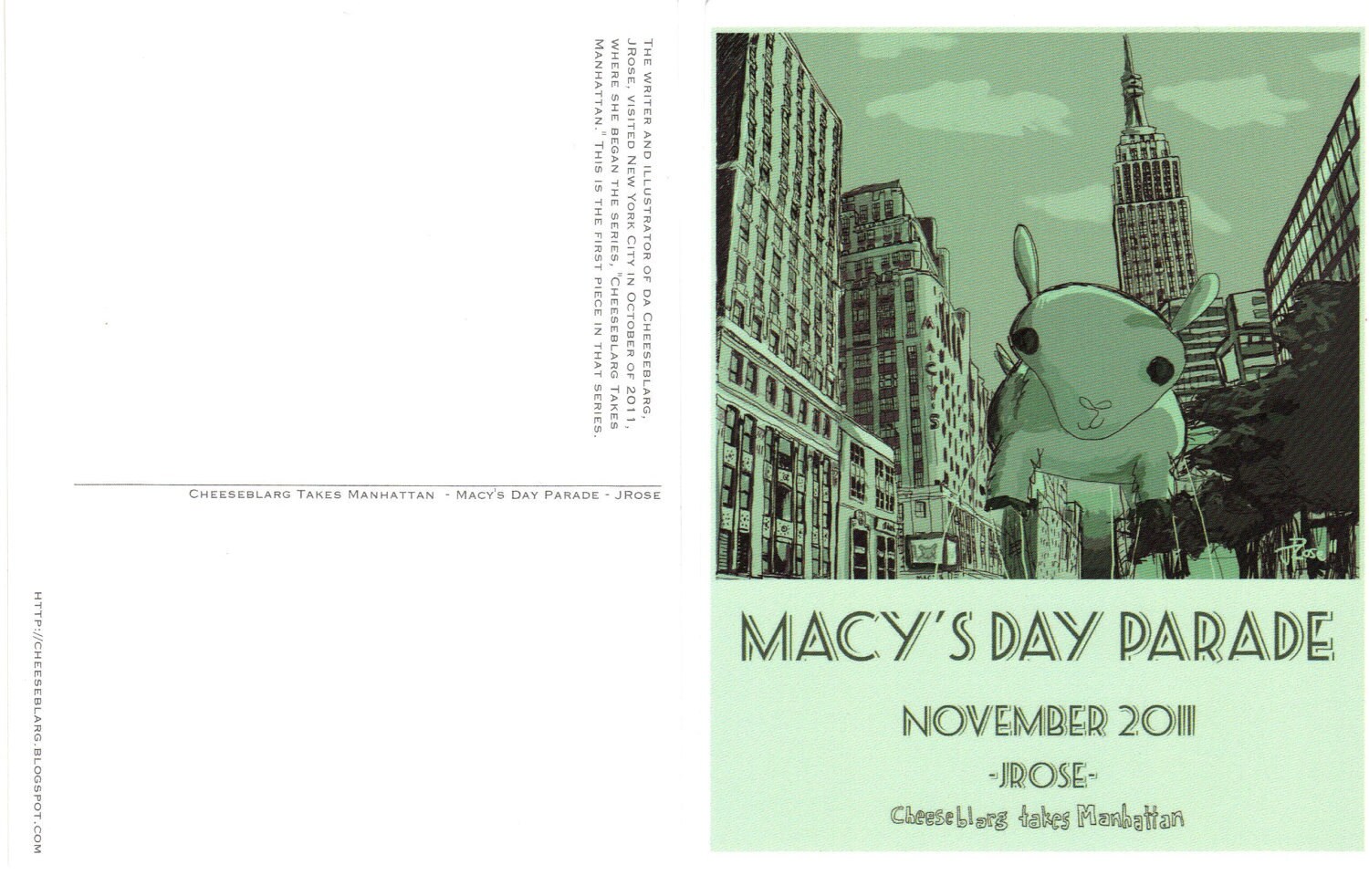 Macy's Day Parade Postcards for sale on Etsy
or get one for a bit less, perhaps on ebay.
I have two being auctioned.
(click here to see them)
As a bonus, there is a piece for sale in my Etsy store (that is fairly NSFW) from the time my work was on
Regretsy
.