For Halloween this year, I wanted to share with you some of my favorite BAD horror movies. By bad, I mean of course, good, but bad. They are not polished or necessarily deep, nor would the acting in them win any awards, other than a Razzie, mayhaps, but they are some of my favorites of all time.



(for those viewing by RSS, there are trailers for each video on the actual blarg)





The Stuff (1985)









The acting is really horrible (as you can see in the trailer), but it is really amusing, and only slightly gross.



Sleepaway Camp (1983)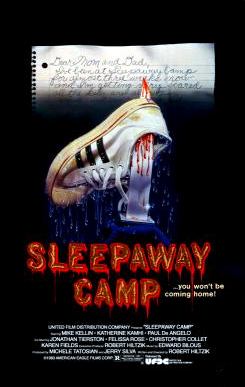 This has it all, sex, gore, graphic nudity, witty teenaged banter, creepy older men trying to hump teenagers, bad acting, and it is fairly bizarre to boot. The ending has apparently made it a cult classic, so join the cult. The kool aid is delicious.
Frankenhooker (1990)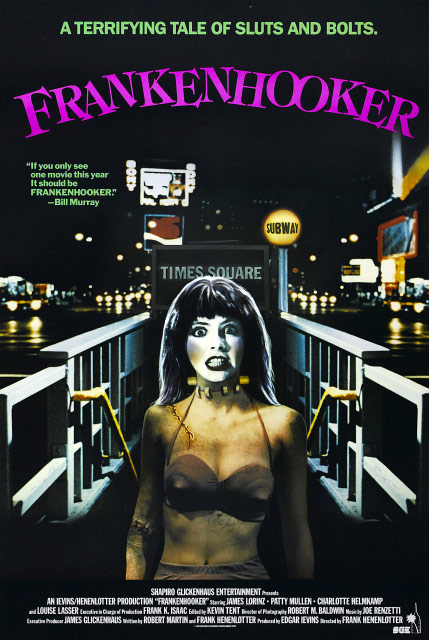 The VHS box of this at our local video store, when I was in high school, had a button on it that would declare "Hey, wanna date? Got some money?" when pushed. This was repeated by me and friends throughout high school and college, which got me some weird looks, let me tell you. It is hysterical, though, and bizarre and icky (not really gorey like things are today, but icky all the same). And did I mention it is funny. Horror comedy at its best.






House (1986)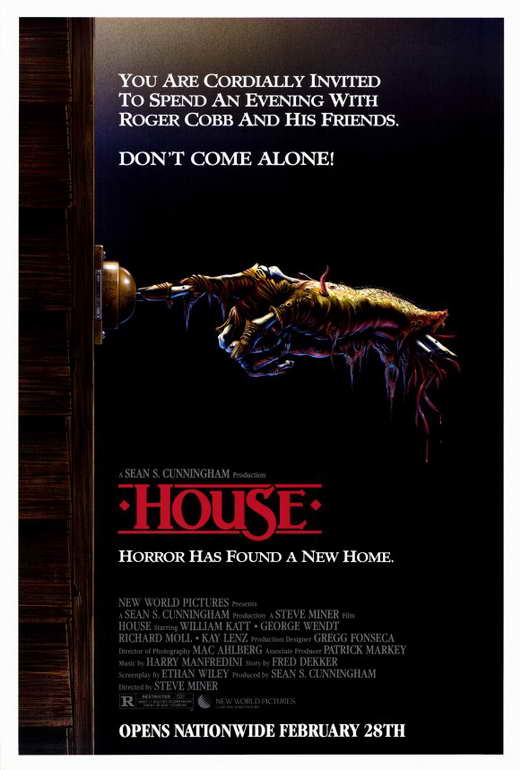 Again, funny, and scary. There is some good creature work in this and it stars The Greatest American Hero! My sister and I watched this as young teens, and then made our dad watch it with us because we thought it was really good and really scary. He spent the first 5 minutes asking us "Is this the scary part?" and declaring "This doesn't seem very scary." And then, he spent the rest of our teenaged years terrifying us by sneaking outside to press his face against random windows, since he looks like one of the scary characters in the movie. He might be the reason I have intestinal issues.




Invaders from Mars (1986)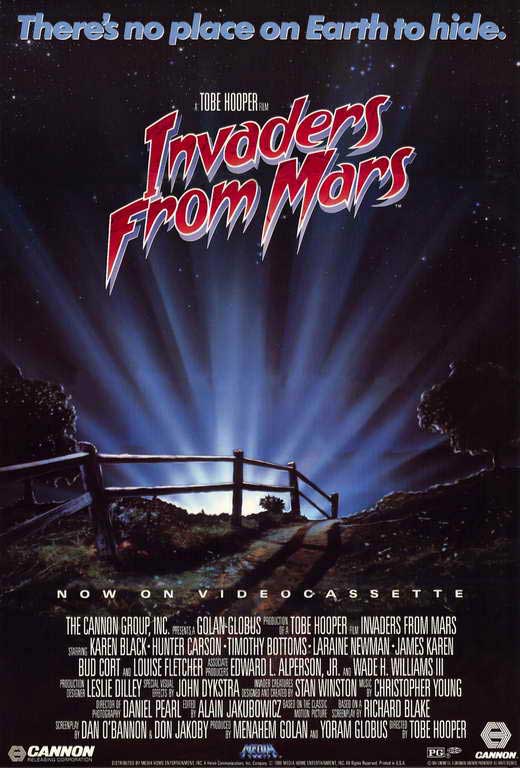 This movie has always been one of my favorites. It is unfortunate that it is not on DVD, but it can be viewed in entirety on YouTube. It is a remake of the 1953 Invaders from Mars that nods to the original. This movie fascinated me as a kid, and is more suspense and creepy sci-fi than flat-out horror, really, though it does have some creepy creature design done by Stan Winston who is responsible for some of the best special effects in cinema (Alien, The Thing, Edward Scissor Hands, seriously, the man is legend).


So, now that I have shared my favorites of the B rated horror classics, that I hope you will check out for Halloween, what would you recommend I watch?